Using a generator? Create a safety plan to avoid potentially lethal hazards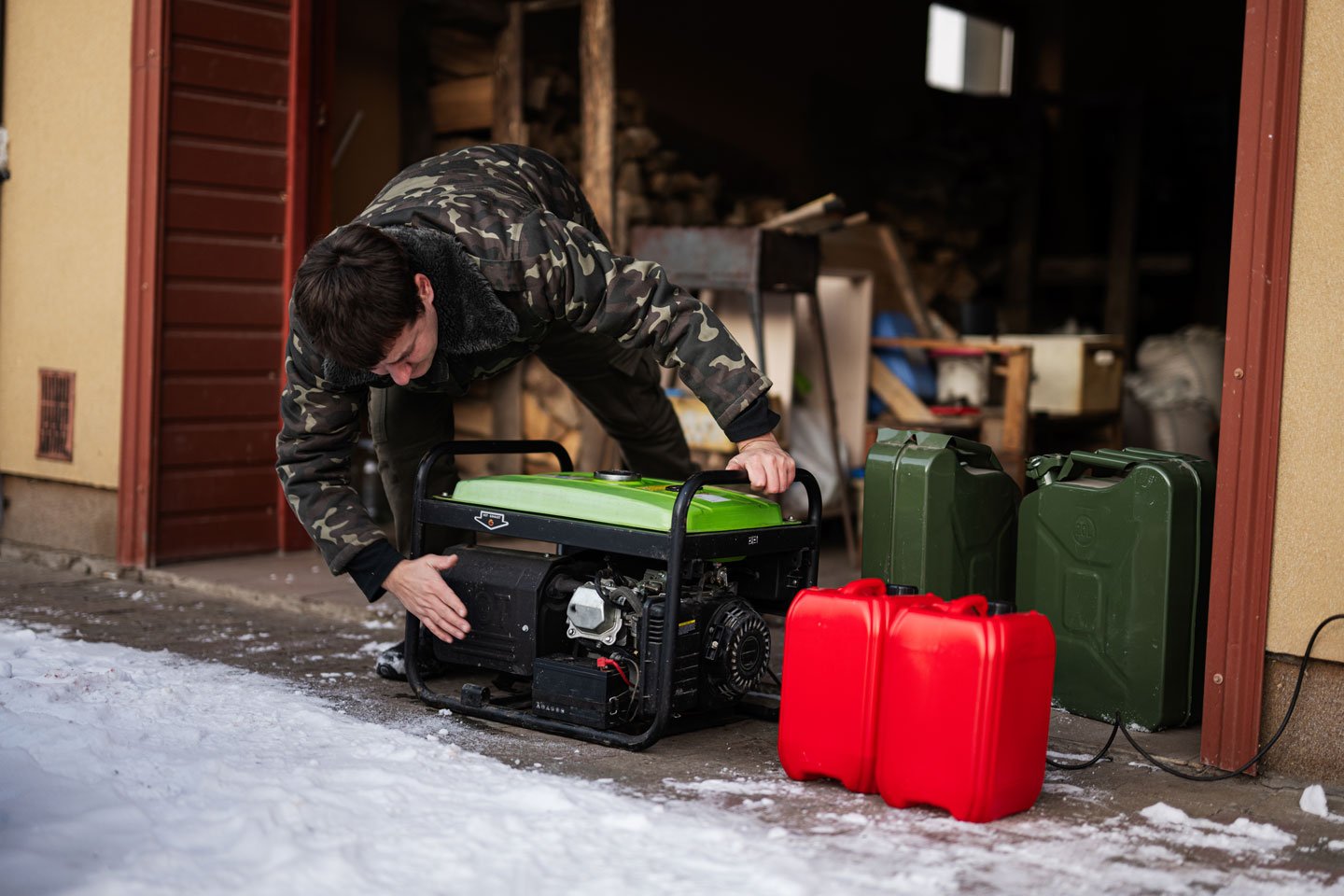 A generator is a great way to meet your needs and return to normalcy during an outage. However, it's essential to practice basic safety measures to avoid accidental harm or even death.
1. Choose the safest location for your generator

ahead of time to avoid potentially lethal hazards, such as suffocation from carbon monoxide, electrocution and fires.
Outside — Carbon monoxide emissions can kill you quickly in enclosed spaces.
20+ feet away from your home.
Exhaust pointed away from windows and doors.
Keep it covered and well-ventilated in a small plastic shed, portable canopy, generator-safe steel enclosure or with an official generator cover.
2. Find outdoor-rated extension cords.

Using a standard extension cord or one that has the wrong gauge, length or a worn-out wire can lead to fatal shock, fire hazards and inefficiency. Directly connect an outdoor-rated generator-safe cord with the generator and plug your electronics into the extension cord.
3. Hire a professional to install a transfer switch for extra safety.

A certified electrician can install this directly into your electrical panel so that it directly powers your hardwired appliances.
4. Create and store a list of safety tips and risks near your generator.

Misusing these devices can lead to death from carbon monoxide (CO) poisoning, possible electrocution, and burns — all of which can be avoided of you know the risks.
Only refuel when the generator is off and has had a chance to cool down.
Avoid fumes at all times. Stay at least 15 feet away from the generator while it's running to avoid inhaling toxic fumes that can kill or harm you.
Don't "backfeed" your home. Don't plug your generator into a wall outlet to supply your home. This can cause a fire or electrocution.